ON DEMAND REPLAY
This event is 19+
The devastation of the COVID-19 pandemic has had a marked effect on mental health worldwide. With isolation, depression, anxiety and stress all on the rise, how can we cope and be more resilient?

We talked to experts in the field and explored some of the solutions and innovations to help us live better lives.
You can now view this recorded event here.
This event is 19+.
| | |
| --- | --- |
| CBD for Anxiety | |
| | |
| --- | --- |
| DNA Testing | |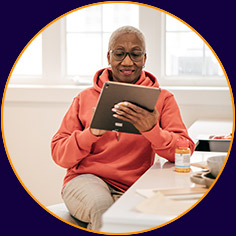 Online Therapy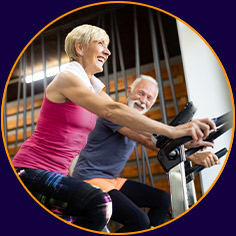 Exercise & Your Brain
Researching substance use & mental illness: Cracking the chicken-or-egg question
Dr. Jibran Khokhar
Principal Investigator, The Khokhar Lab
Research-backed CBD: a game-changer for anxiety and mental health
Umar Syed
President of Medical Division, Opticann

(Heritage Cannabis Corp.)
Personalized medicine in mental health; Let your DNA guide you to the medications that would work best
Nancy White
CEO of Inagene Diagnostics Inc.
How mental health therapy is being made accessible online, anywhere, anytime
Dr. Khush Amaria
Senior Clinical Director at MindBeacon
Ibogaine – the newest frontier in addiction treatment
Dr. Ian Rabb
Universal Ibogaine Chief Clinics Officer
Hirpal Hundial
Universal Ibogaine Director of Clinical Services
The impact of exercise on your brain and mental health
ANJELICA SCANNURA
Host of Anjelica's 22-Minute Workout & Anjelica's Kettlebell Workout
FOUNDING PARTNER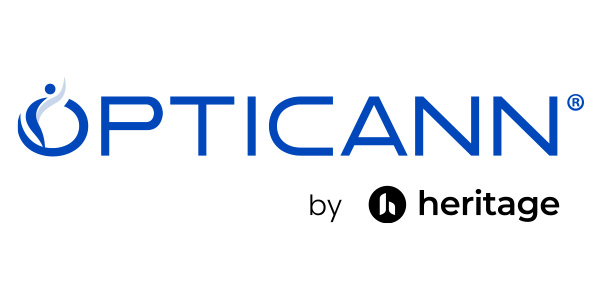 SUPPORTING PARTNERS
MEDIA PARTNERS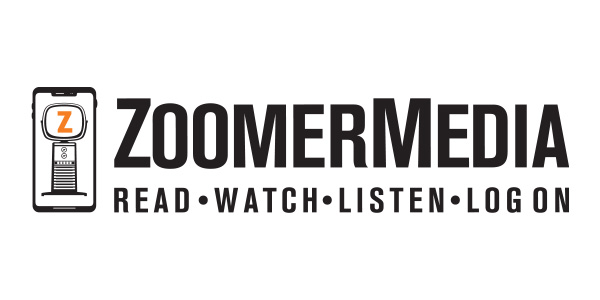 Dr. Jibran Khokhar
Principal Investigator, The Khokhar Lab
Dr. Khokhar completed his undergraduate training at Queen's University, and his Ph.D. in the Department of Pharmacology and Toxicology at the University of Toronto and CAMH, under the supervision of Dr. Rachel Tyndale.
During this time, Dr. Khokhar was awarded a CIHR Tobacco Use in Special Populations Fellowship, as well as a publication award for "Best Publication in Neuropsychopharmacology." He then completed a post-doctoral fellowship in the Department of Psychiatry at Dartmouth College with Dr. Alan Green. In addition to numerous travel and poster awards, Dr. Khokhar held a CIHR Post-doctoral Fellowship as well as NIH K99/R00 Pathway to Independence Award from the National Institute on Alcohol Abuse and Alcoholism. Dr. Khokhar has been an Assistant Professor in the Biomedical Sciences Department at the University of Guelph since 2018, and was recently promoted to Associate Professor with Tenure.
Umar Syed
President of Medical Division, Opticann (Heritage Cannabis Corp.)
Mr. Syed was the CEO of Opticann Inc. Previous Senior VP of Corporate Development at MedReleaf Corp. Mr. Syed has 20+ years of leadership in the pharmaceutical and medical cannabis industries including international corporate strategy for Pharmascience (Canada).
Umar was part of the founding team of the first medical cannabis product development company in Canada in 2004, Cynapsus Therapeutics that innovated filmstrip drug delivery technology for Parkinsons' Disease.
NANCY WHITE
CEO of Inagene Diagnostics Inc.
Nancy White is the CEO of Inagene Diagnostics Inc. Prior to joining Inagene, she held a variety of executive roles within the pharmaceutical industry, encompassing both commercialization and operations.
She has worked in the healthcare, biotechnology, and government sectors in both domestic and international markets. Her passion for personalized medicine stems from her experience in oncology and she is dedicated to bringing affordable pharmacogenetic testing into mainstream healthcare.
Dr. Khush Amaria
Senior Clinical Director at MindBeacon
Dr. Amaria provides treatment for children, adolescents, and adults with a variety of difficulties and supports community outreach on related topics. She is also involved in supporting employers, HR leaders and their employees for managing mental health in work settings.
Dr. Amaria is a member of the College of Psychologists of Ontario, Canadian Association of Cognitive and Behavioural Therapies (CACBT-ACTCC) and the Ontario Psychological Association. She is credentialed as a CACBT-ACTCC Certified Cognitive Behavioural Therapist.
Dr. Ian Rabb
Universal Ibogaine Chief Clinics Officer
Dr. Ian Rabb is one of the most recognized and respected leaders in Addiction Treatment in Canada today. Dr. Ian Rabb is a certified Interventionist and addictions specialist who has helped thousands of people overcome addiction.
In his 20 years of sobriety, he has founded Two Ten Recovery and Destiny House — Winnipeg's only sober living housing organization. Ian was the visionary founding member of Aurora Recover Centre in Gimli Manitoba and most recently held the position of Director of Business Development at Edgewood Health Network, Canada's only national addiction treatment center brand. Prior to his work in addiction treatment Ian was a practicing Doctor of Optometry. In his own words Ian says, In my 20 years in the addiction recovery business I have not seen anything that has the power of Ibogaine to disrupt the devastating effects of addiction.
Hirpal Hundial
Universal Ibogaine Director of Clinical Services
Hirpal has over 30 years of health care leadership experience focused on clinical practice in high acuity settings, curriculum development and delivery for registered nurses and regularly serves the Supreme Court of B.C. as an expert on standard of care.
Hirpal has worked closely with Health Canada to facilitate upcoming clinical trials for ibogaine in Canada. Hirpal is a graduate of the University of British Columbia with her Master of Science in Nursing (Hons) and is certified by the Canadian Patient Safety Institute. Her recent research on critical thinking in the face of complexity has been internationally recognized. Hirpal is committed to developing more comprehensive and holistic systems of care for those suffering from addiction.
Anjelica Scannura
Host of Anjelica's 22-Minute Workout & Anjelica's Kettlebell Workout
Anjelica Scannura is an award-winning dancer, actress and comedian based in Toronto. Since her appearance at Moses Znaimer's legendary ideacity in 2015, Anjelica has become the face of Zoomer Media's health and fitness channel, ONE TV Canada, where she has her own critically acclaimed fitness series Anjelica's Dance Workout and Anjelica's 22-Minute Workout.
Both series were hits, and were featured in prominent publications across North America (National Post, Globe & Mail, Calgary Herald, Sudbury Star). Her highly-anticipated third series Anjelica's Kettlebell Workout premiered Monday, January 3rd 2022. You can watch ONE on Rogers 265, Rogers Ignite 340, Bell TV 606, Bell Fibe 1606, Shaw Direct 420 and Eastlink 659.
Natasha Raey
Natasha Raey is a serial entrepreneur and consultant whose current work is focused on the health care, cannabis, and wellness industries. Natasha has managed the planning and development of large-scale health centers in both Vancouver and Toronto.
In 2017, she opened Cadence Health Centre, a team-based multidisciplinary health centre and pharmacy in downtown Toronto. In 2014, she co-founded SheTalks Global, an annual speaker series and conference showcasing influential women in diverse fields. In 2020, Natasha founded Skye Cannabis Co., a retail cannabis store based in British Columbia. Most recently, in 2019, Natasha founded Bloom & Elix, an enterprise developing wellness and brain health supplements for women. She also serves as an independent business, marketing and public relations consultant for a number of social enterprises, public institutions, and non-government organizations. Ms Raey holds a Masters of health administration from The University of British Columbia, and BSc, molecular biology and biochemistry (honours), from Simon Fraser University.
CONTACT US
Have a question?
Would you like to be a sponsor?
Drop us a line here.